Events & Networking
TO REGISTER FOR AN NASB EVENT, CLICK ON THE ' MY MEMBERSHIP' LINK ABOVE OR BELOW, THEN NAVIGATE TO THE 'EVENTS' DROPDOWN AND SELECT 'REGISTER'. TO LEARN MORE ABOUT AN EVENT, CLICK THE LINK IN THE MENU ON THE RIGHT.
---
NASB offers extensive learning opportunities and networking for board members, superintendents, ESU administrators, district/ESU administrative assistants, and other education stakeholders. These activities enhance local board governance and district leadership through workshops, meetings, conferences, and networking. Mark your calendar and join us!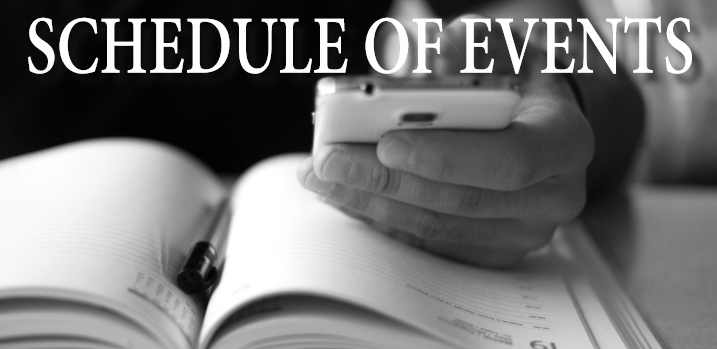 2023
November
December
2024
January & February
New Board Member Webinar
January 31 - 12:00 to 1:30 PM CT & 7:00 to 8:30 PM
March 2024
June 2024
August & September 2024
Area Membership Meetings


August 20 - North Platte
August 21 - Gering
August 22 - Valentine
August 28 - York
August 29 - Kearney
September 4 - Norfolk
September 11 - Nebraska City
September 18 - Fremont
September 25 - La Vista
October 2024
Labor Relations Conference
October 9-10 - Lincoln
November 2024
State Education Conference
November 20-22 - CHI Health Center, Omaha

All Dates & Locations Tentative & Subject to Change
---
NASB does not endorse candidates and does not make recommendations to members, or anyone, on whom to support for election. NASB may, from time to time, provide opportunities for candidates for elected office to meet with or communicate with its membership. Any NASB event allowing candidates for office to meet or communicate with its membership should not be considered a direct or passive endorsement of any candidate.
---
To register for an NASB event, click on the '

MY MEMBERSHIP

' link Above or below, then navigate to the 'Events' dropdown and select 'Register'. To learn more about an event, click the link in the menu on the right.